Gamification is the key to getting the users more relaxed and more likely to engage. When visitors are confronted with an ordinary pop-up window, they don't feel like they won something or that they have a chance to win something in return for their email. But when they are confronted with gamified popup, they feel like there is a genuine chance that they could win big. Ready to skyrocket your conversion rates?
Here's how you can create a gamified Wheel of Fortune popup and publish it on your website.
Step 1
Log in to your Owids dashboard, click the Create widget button.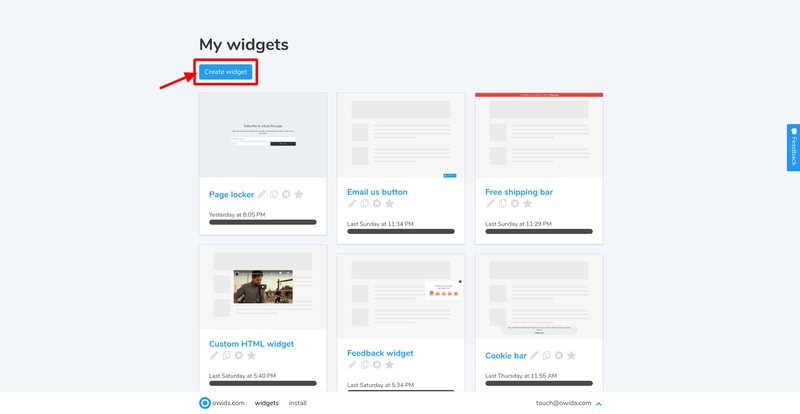 Step 2
Hover mouse on Add element dropdown on Elements tab and choose Popup item from the list.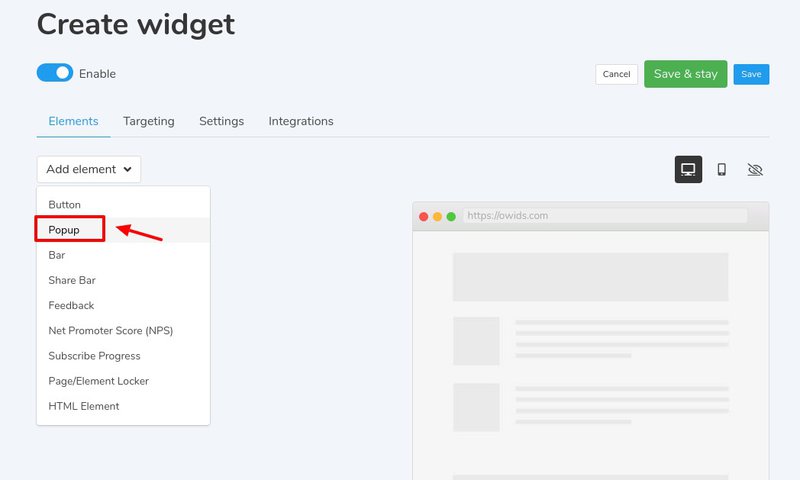 Step 3
Click on the Update button of the popup element.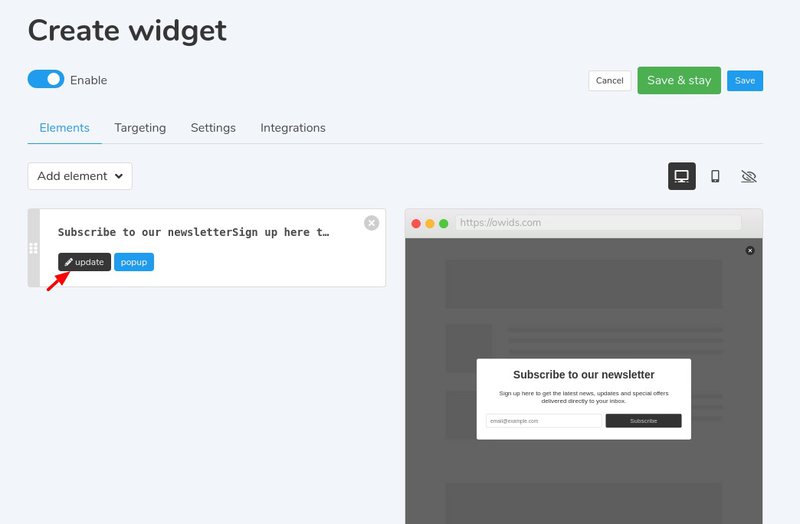 Step 4
On Elements tab, hover on Add element and choose Wheel of Fortune item.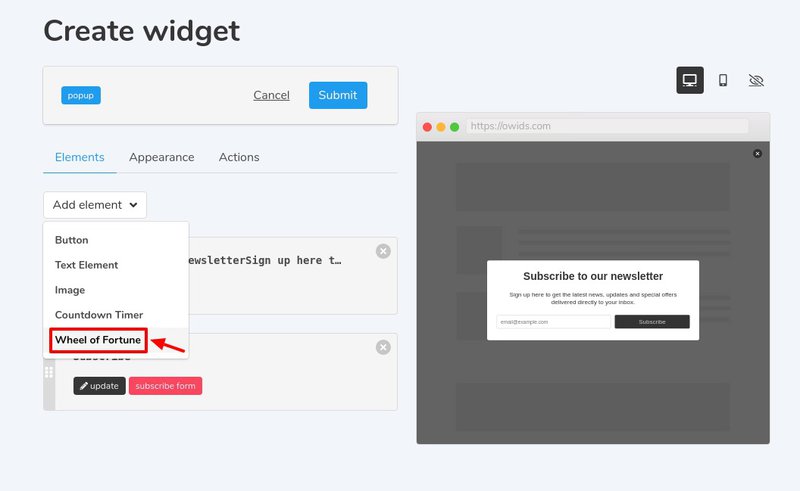 Step 5
Change your wheel slice label, message and customize colors. Once you've done, click Submit button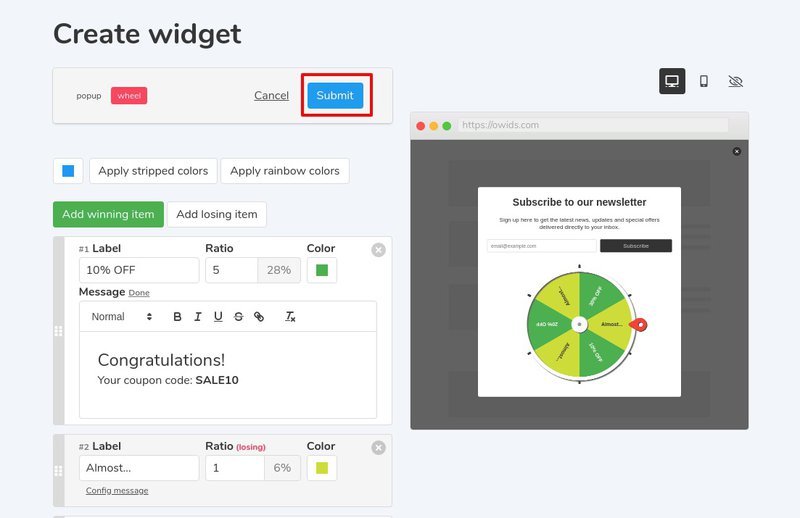 Step 6
On the Actions tab, add a Subscribed event to perform Play game action.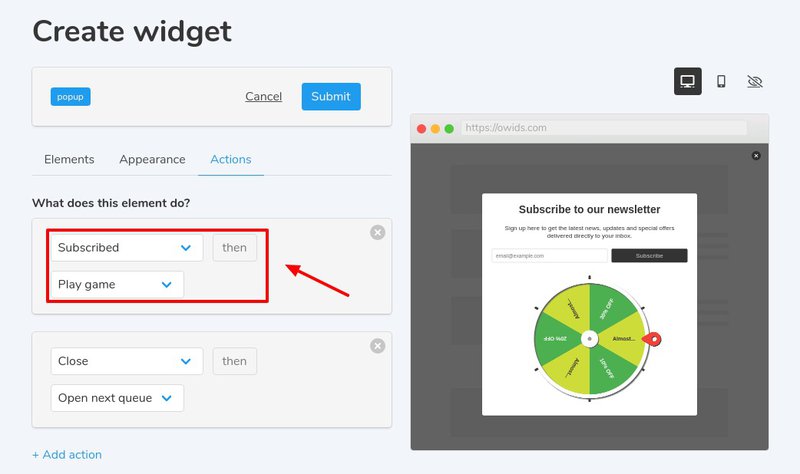 Step 7
Click Save & stay button to publish widget and stay on the current page.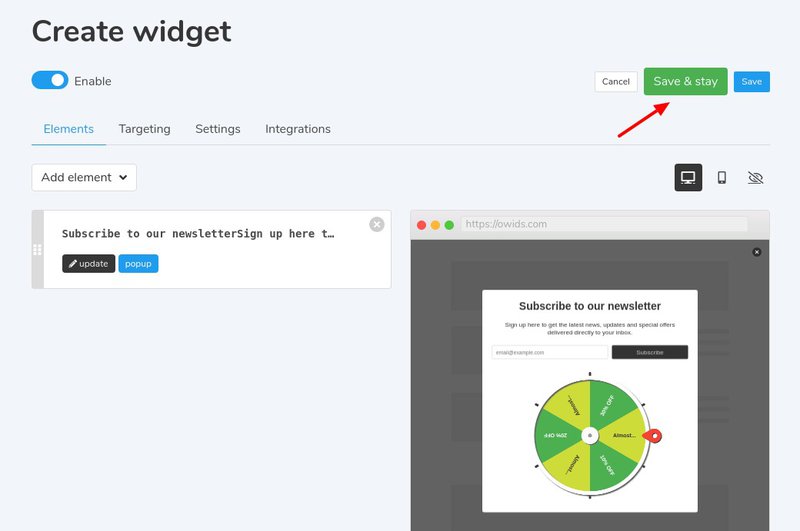 And that's all. You can now go back to your website to see the widget.
P/s: If you want to create a gamified widget with a single click, please checkout Owids Community Widgets page
---