To be able to publish widgets on your website, you need to add a small snippet to the code of the website. You will only need to do it once. This will allow you to create and edit widgets in the dashboard — the changes you make will be applied in real-time, without any changes to the code.
Here are the steps to install Owids on a general website:
Step 1
Go to your Owids dashboard Install page. You will see some snippets that need to be added to your website. Copy ONLY suitable one of these snippets.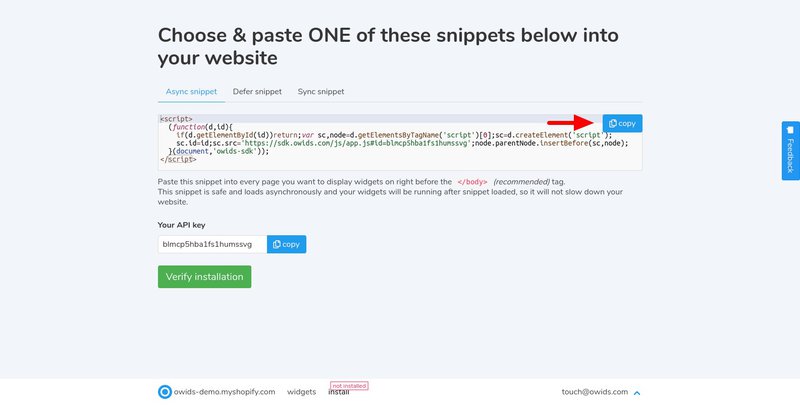 Step 2
Open the code of your website and scroll to the closing </body> tag (recommended) at the bottom of the page. Paste the code you have copied from Step 1 right before the </body> tag. Then save the changes.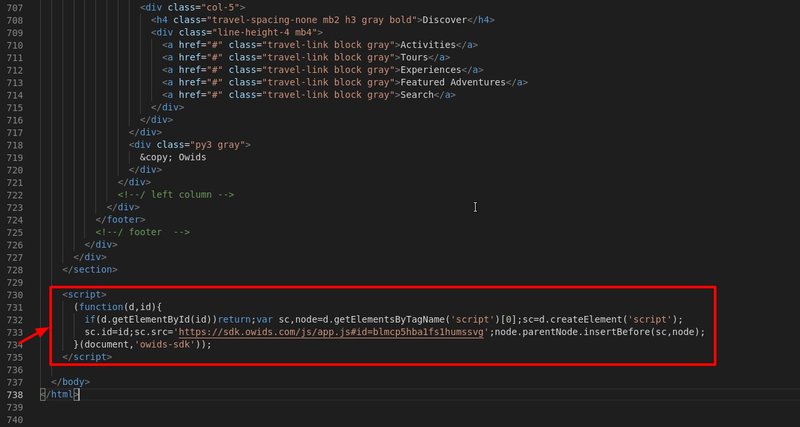 And that's all. You can now go back to your Owids dashboard and create widgets that will be displayed on your website.
---