With this update, you can set up your widget displays to all visitors, new visitors, or returning visitors.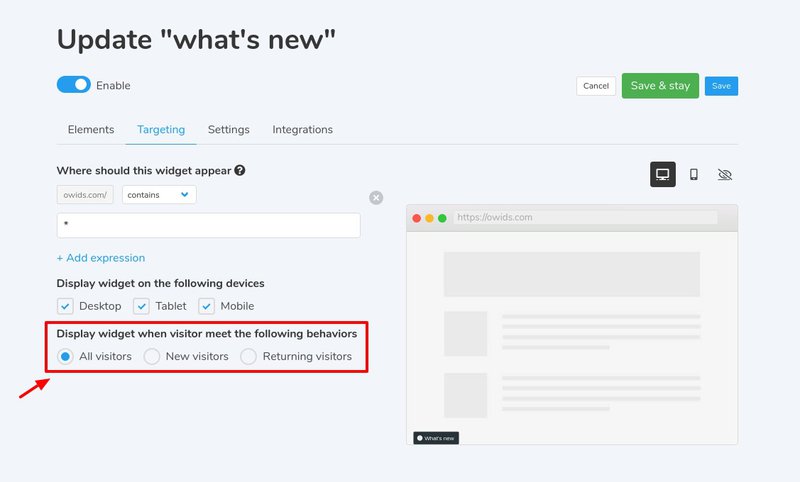 New visitors are those navigating to your site for the first time on a specific device.
Returning visitors have visited your site before and come back on a specific device.
For example, as a store owner, you may want to offer returning visitors a coupon code to motivate them to order more or showing new visitors a welcome message.
Let's get started!!
---